TO: Tom Davies
FM: Jay Miller
JA Daily Science Report for Expedition 304, 20 November 2004.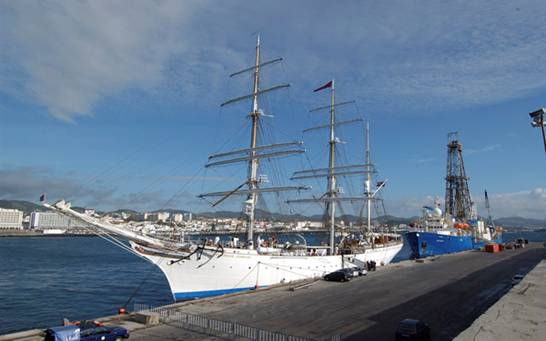 The Statsraad Lehmkuhl docked next to the JOIDES Resolution in Ponta Delgada. The
Statsraad Lehmkuhl  is billed as the world's largest three-masted barque, currently under contract as a training vessel for the Norwegian Naval Academy.
LOCATION:  Ponta Delgada, Azores. Local time -1 hr UTC, +5 hr CST.
SCIENCE UPDATE:
Last line released at 2012 hr, underway for Site AMFW-01A.