Sea Trials Transit
Daily Science Report for 25 January 2009
LOCATION: In transit to Guam

SCIENCE UPDATE: The JOIDES Resolution departed Singapore at 0807 hr. Current activities are focused on preparing for sea trials, including readying analytical systems for testing, testing analytical systems, sorting and distributing supplies, and restoring systems to operational readiness.

See detailed transit map
---
Ship highlight of the day: Departure from Singapore
The JOIDES Resolution departed Singapore on 25 January 2009. This brings to a close over two years of intensive work to completely overhaul and refit the venerable drilling vessel with new laboratory facilities, enhanced science system capabilities for scientific research and collaboration, new living quarters, and improved drilling capabilities.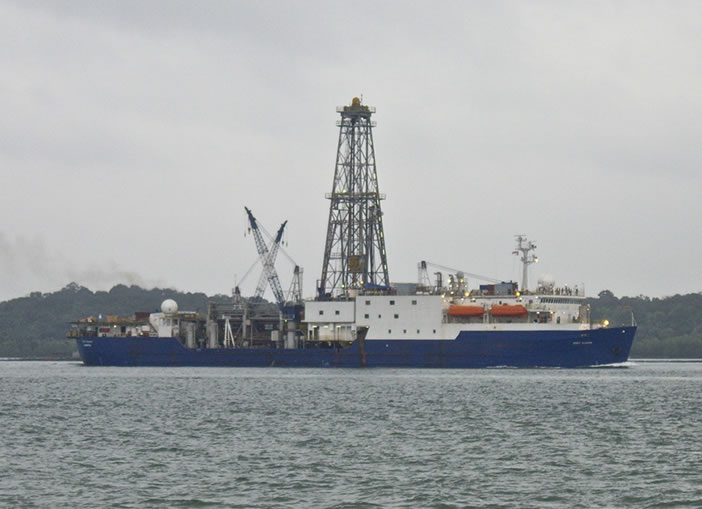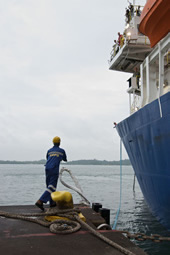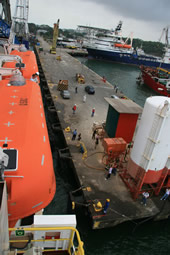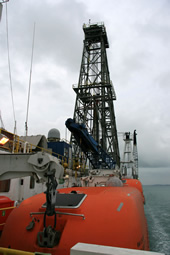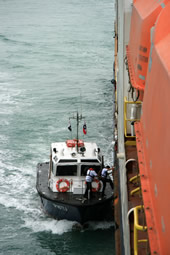 Last line away; Pulling away from the dock; Full steam ahead; Harbor pilot away


The ship will transit to Guam over the next 11 days, during which time a sea-trials crew will test her science systems and vessel capabilities. In Guam, a team of renowned researchers, representing 10 years of collective experience aboard scientific ocean drilling vessels, will board the ship and join staff in evaluating the readiness of all science and drilling systems. The first expedition, commencing 5 March in Honolulu, will take the ship to the equatorial Pacific to document extreme climate changes during the last 55 million years, which will deepen our understanding of when time-critical climate events took place in the Cenozoic era. With this expedition, the newly refurbished vessel will rejoin the IODP Japanese-built Chikyu and European platforms conducting international operations.

[an error occurred while processing this directive]

Modified on Tuesday, 03-Feb-2009 10:41:32 CST.