Sea Trials Transit
Daily Science Report for 17 February 2009
LOCATION: On Site U1330 (Ontong Java Plateau)

SCIENCE UPDATE: The Readiness Assessment Team members continue to familiarize themselves with and evaluate the descriptive data acquisition system, DESClogik, and another data retrieval application, LIMS2Excel. USIO internal acceptance testing continued in parallel. A joint meeting was held between the USIO staff and the scientists' team to share viewpoints and systems implementation for the upcoming expedition.



The logging team undertook extensive testing and evaluation of the new Wireline Heave Compensator in Hole U1330A both in the pipe and in the open hole. They also completed a full run of the Gamma Ray-Acceleration-Resistivity toolstring.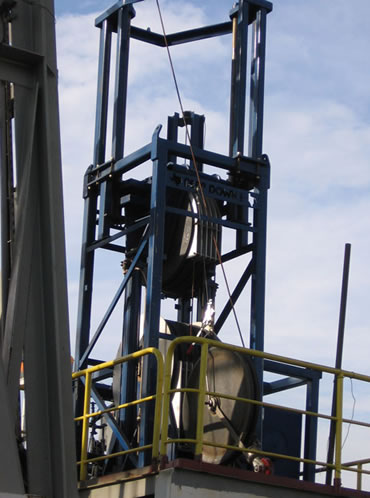 See detailed transit map
---
Ship highlight of the day: Thermal Conductivity



| | |
| --- | --- |
| Thermal conductivity measurements are used together with formation temperature measurements to determine the heat flow of ocean crust. | |
See iodp.tamu.edu/labs/ship.html for more details on the ship's new laboratories.

[an error occurred while processing this directive]

Modified on Thursday, 19-Feb-2009 10:05:48 CST.