International Ocean Discovery Program
JOIDES Resolution Science Operator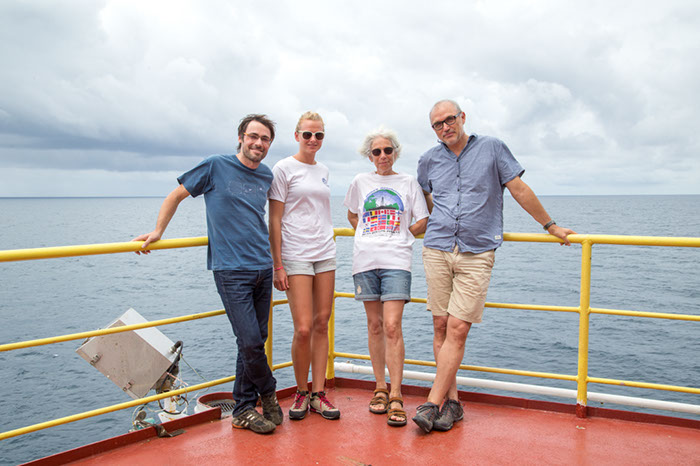 The Expedition 363 scientists with ties to France. From left: Germain Bayon (Inorganic Geochemist, Institut Francaise de Recherche pour l'Exploitation de la Mer [IFREMER], France), Anaïs Schmitt (Physical Properties Specialist/Downhole Measurements, Université de Nantes, France), Ann Holbourn (Co-Chief Scientist, Christian-Albrechts-Universität zu Kiel, Germany), and Luc Beaufort (Paleontologist, Centre National de la Recherche Scientifique [CNRS], France). (Credit: William Crawford & IODP JRSO) [Photo ID: exp363_195].