Core Deck: Core Splitting & Sampling
See the Core Deck panoramic virtual tour.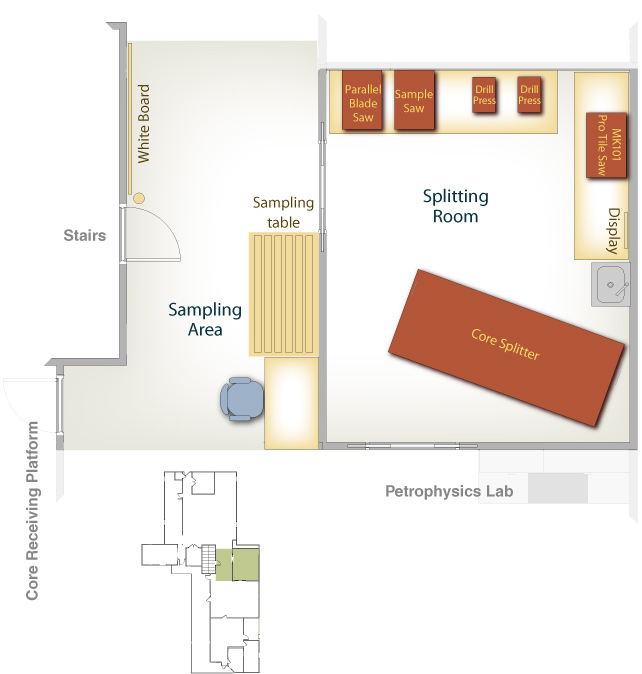 Function
The whole-round core sections are split into archive and working halves in the Splitting room. This room is enclosed and insulated to reduce noise. This space is also used for sampling of hard rocks.
The core working halves are sampled in the Sampling area. Core samples are used for detailed petrophysical, geochemical, paleomagnetic, and microbiological studies. Discrete measurements can also be compared to continuous measurements made by analytical tracks. In addition, samples are collected for postcruise shore-based studies by the scientists.
Sample & Data Request User guide (Cumulus)

Splitting Room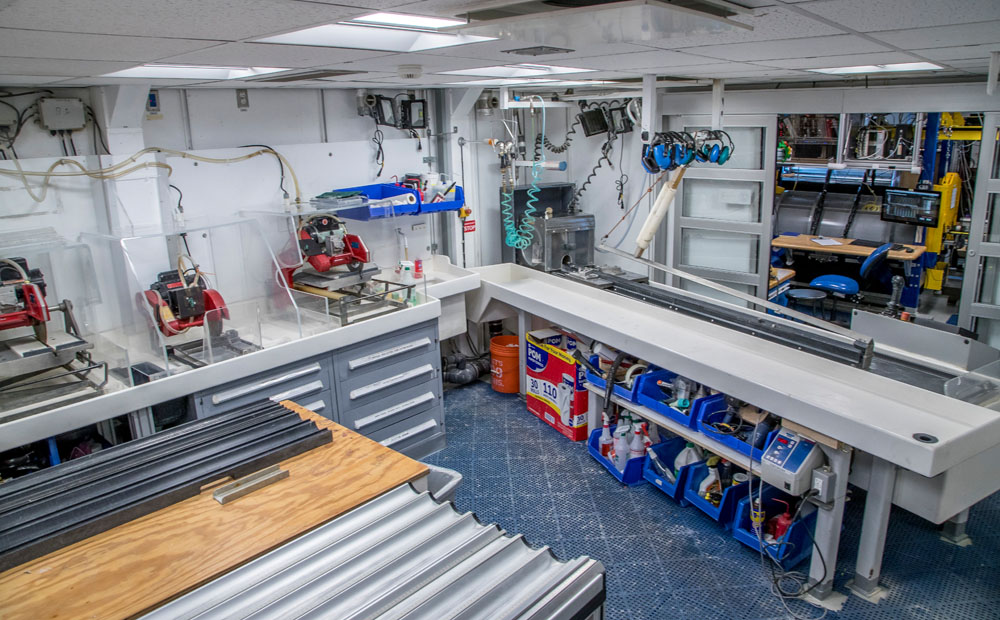 Sampling Station